Pieces of Eight at Bampton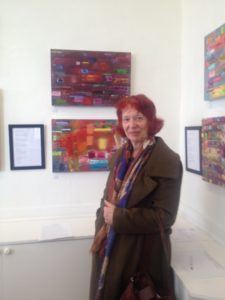 Ten poems of mine have been on display at a gallery in Oxfordshire. A few months ago artist, Lucy Ash, and I agreed that I'd send her some poems. It always surprises me how paintings can trigger a poem or story, especially abstract paintings. It's some sort of creative friction. Like mixing nutmeg and balsamic vinegar (don't try that – it's just an example – yuck!). But unlike food, I find that, on the whole, this creative sort of friction isn't really controllable. That's a good thing when you think about it. You can leave it alone. You have to let it do its thing and enjoy the fact that it's there, and like emerging difference tones, when one ghostly sound is mysteriously generated by two others – it's easy to miss and easy to ignore. And also very unpredictable. Unreliable, even, unlike pencils – which I'll come to later. However, the spark always works for me when I look at Lucy Ash's paintings, and I totally love that it does.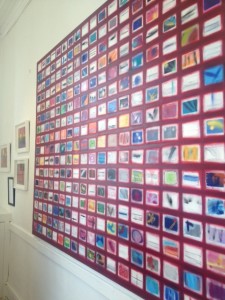 In the top right corner of one of her paintings (not the one above) is a dark pearly mauve circle or a sphere or moon or eye set against abstract musical beats (that's how they seem to me) in chalky green with white and grey behind and a slash of red to its lower left and I've been thinking about that quite a lot. It pops up in my mind and generates ideas. It's not the main thrust of the painting but it's incredibly interesting. In fact, I could spend a long time allowing my mind to focus on any number of portions. It's a form of creative freedom. I expect you're wondering if I ever do any work. Also, Lucy's paintings are rich in ideas, and these often seep into my writings.
Of course if I'm ever to produce something, at some point I must stop doing all this creative meandering and start to write but allowing the abstract image to remain at the heart of the piece while I'm writing, anchors the idea, and I find that I invariably surprise myself by writing something I wasn't expecting.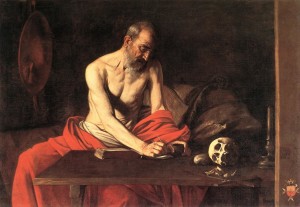 As I said at the start, a few months ago Lucy and I agreed that I'd send her some poems. Anyway, you know what it's like, time moves on. I'd been thinking, daydreaming plenty, and generally allowing all these images and ideas to curry themselves up, enjoying the process but not actually working with a pencil on a piece of paper. Do you see where I'm going? Aaagh! Anyway, it was time. Come on woman, get your act on! I was stern with myself. Without really thinking, and be careful if you do this yourself, I looked at some photos of her paintings one night before I went to bed. Yes, this has probably happened to you, too. About 3 a.m. I was woken up with words. Streams of the blighters. In rhythm. Not one poem, not two, there were three, and they were all buzzing against each other.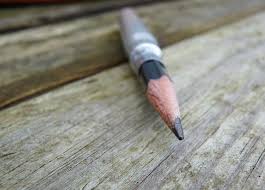 Of course I knew I'd never remember any of it and some of it was reasonably ok; I probably wouldn't even have to change it much. I was also really tired, the heating was on the blink, it was cold, I didn't want to get up. In the dark, I grabbed my bedside notebook. I've learnt to leave it open at a clean page. I scrabbled around for a pencil – don't use biro for this, anything can happen with a biro, a pencil is steadfast and makes a pleasant sound on the paper that proves it's actually writing. And anyway, you can feel a pencil writing, deep down in the bones of your fingers. Even so, I pricked the sharp end on my finger to check it had a working lead. I wrote with my eyes shut. If you do this at home, here's a tip, you need to make sure the pencil lead stays on the paper as you write. Once it leaves the paper, the words can go anywhere. God knows what might happen then!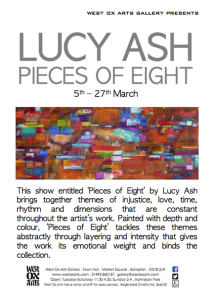 Artist, Kathy Oldridge, has made a film about Lucy's creative process. I saw the film at Winchester's Discovery Centre last Autumn. Again, it's abstract and absolutely fascinating to watch and to discover yet another dimension, and another creative response.
Lucy has picked ten of my poems to accompany some of the paintings in her stunning show, 'Pieces of Eight',  at the West Ox Arts Gallery, Town Hall, Market Square, Bampton OX18 2JH until 27th March 2016. I went up there on Saturday, the paintings are absolutely gorgeous, intense and interesting and the room hums with colour. It's also bloody fantastic to see my poems up there.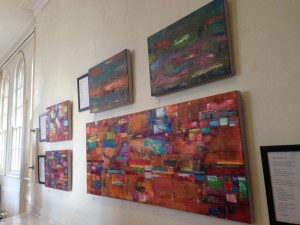 If you would like to read more about 'Pieces of Eight', Sue Wrinch, writer and founder of Loose Muse, Winchester, has blogged about her visit to the show here.