Elevator finds a home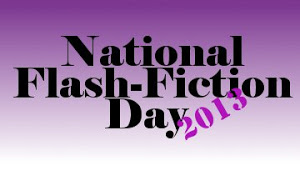 More good news! My short, short story, 'Elevator' will be on FlashFloods Journal on June 22nd at around 8pm. That's National Flash Fiction Day – if you didn't know, you do now. I'll put up a link here when it's up in case you would to read my story and all the others that will be appearing during the day (and night). Great idea, isn't it! Here's the link:
'Elevator' is a story about the deadly frustrations of a man whose wife is an elevator engineer. I've even managed to include a little bit on hydraulics if that's what tickles your fancy. Here's a screenshot including a taste of the story.
If you are curious about the image of the lush-looking cocktails, I'm afraid you're going to have to read the story. Sorry!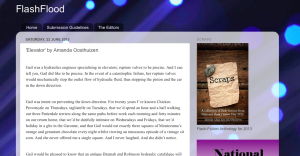 If you'd like information about submitting a story, take a look at the FlashFloods Journal website here: