My Winning Story – Synaesthesia Magazine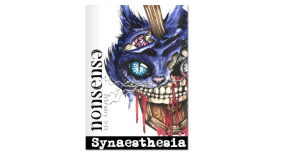 Here's the link to my story 'Love and Glitter', winner of the Synaesthesia Magazine Short Story Competition, along with comments from the judge, Adam Marek, an interview with me (don't worry, I kept my answers short), lots of 'nonsensical' poetry and stunning art. Your brain will fizz and pop as you peruse. Nonsense is the theme of this issue, so prepare to be jolted. Adam Marek was most generous with his comment picture below: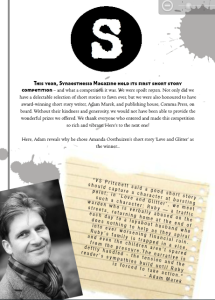 This is the start of the story to give you a flavour…
And here are my lunatic thoughts when I found out I'd won and some background on the story.