The Harp, the Thorn Tree, and a Guitar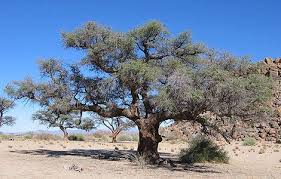 Names are tricky, aren't they. In my house there's a guitar named Sadie, as is the character in my story. When Elaine Chiew asked me about 'The Harp and the Thorn Tree', in Unthology 7, I thought of lots of other things but not about the character's name. When someone asks you questions, it forces you to consider your motives, doesn't it, and names matter.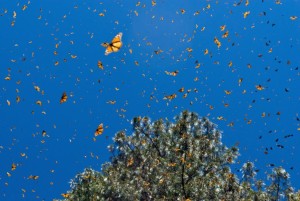 So, I called my main character Sadie. It was an instant choice, a flash of a thought. It's a good name. I hadn't used it before. It felt right and I didn't dwell on it. But since then, I've decided to come clean with myself, so to speak. This Sadie in the story isn't sadistic, and although someone is, kind of, sadistic towards her, that wasn't the reason I gave her that name. I know the reason. For me, it flutters around the name, although I've never tried to pin it down. So, like many things in life, it has remained hazy and unsaid. But here goes, it's because my husband's guitar is called Sadie.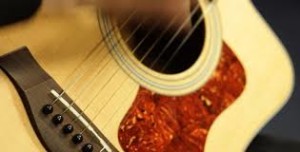 This guitar came over from South Africa with him and she's had a rough old time. Her neck has been broken, and mended. That was an accident, it couldn't be helped but she's a lovely instrument and at least someone cared enough to have her put back together. Since then, she's had trouble inflicted upon her – forcible, unnecessary trouble. Poor Sadie has been completely restrung and adapted to suit a left hander. As a result, she was fitted with a new nut, new saddle, and additional pickup guard which makes her look as if she's wearing elephant's ears. So, for a long time, as far as I'm concerned, she was strung upside down and also she was played to the right.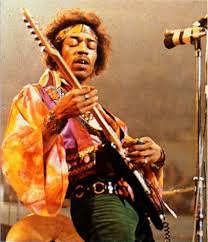 Nearly every other kind of instrumentalist will adapt and learn to accommodate their instrument. But guitarists are prepared to relearn chords and the whole physical process of playing. Jimi Hendrix flipped his guitar and restrung it so that the notes remained in the same order. It's not such an ordeal for electric guitars. Bluesman, Albert King, held a normal guitar upside-down, strumming with his left hand and fingering with his right. Pianists haven't that option. The left-handed legends include Vladimir Horowitz, Arthur Rubinstein and Glenn Gould, Daniel Barenboim, Radu Lupu, Leif Ove Andsnes, Steven Blier, Richard Goode, Helene Grimaud … and many more. Here's a picture of the amazing Glenn Gould. You have to listen to his recording of Bach's Goldberg Variations.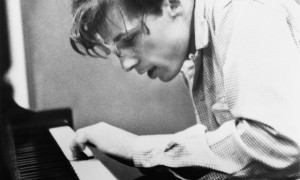 Stringing her backwards must have created all kinds of tension, and I'm surprised Sadie didn't twist and snap. After a while, he changed his mind, and played her to the left but the high notes were on top and she sounded crazy! Not at all how you expect a guitar to sound. It's not usual, in music, to work your harmony from high to low, chords need that bass sound first. In the end, he had her converted back. So, Sadie, she's endured a lot and become a metaphor. It's surprising how the semiconscious mind works. I think you've got to watch it. I think it's very capable of making deadly mistakes unless you keep it in check.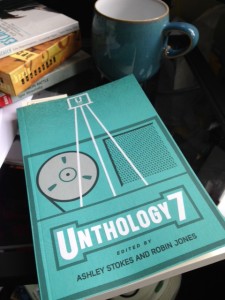 I must thank Elaine for her excellent questions. It was an enjoyable experience. Elaine's interview with me, along with the fascinating interviews of other Unthology writers, is on the Unthank Books website.