News (not the bad stuff)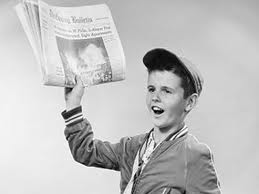 December 22nd 2017: I have a new project: 'Words for the Wild', a website of writing about the countryside. The website and anthology will support Action Against Destructive Development.
November 26th 2017: Good news! An acceptance by Nine Arches for Under the Radar. Fab! Also, went along to fantastic readings by Imtiaz Dharkar and Michael Symmons Roberts.
November 13th 2017: So brilliant to hear Sasha Dugdale read from her new collection 'Joy' at Loose Muse. Stunning!
October 14th 2017: Well, goodness! My poem won the Hampshire Prize and was highly commended, and another was commended. The readings went well – always a relief. I'm very happy!
October 13th 2017: Off to Winchester Poetry Festival tomorrow. Reading twice. That's a first.
October 11th 2017: A good rejection from 'Fiction', the fantastic New York magazine, asking for more. Made me very happy.
October 9th 2017: Great news! I've just had an email from Storgy to say they want to publish a story I sent to them. Hip hip…
October 1st 2017: Big surprise to discover I have two poems on the Winchester Poetry Prize long list. Fabulous news!
September 19th 2017: Brilliant! Just received a copy of Welsh Rarebites which includes my memoir piece.
July 18th 2017: Jolly pleased to discover I have a poem on The Molotov Cocktail shortlist.
July 10th 2017: Off to Venice for the Biennale – preparing to overdose on art.
June 1st 2017: I'm doing a fascinating Poetry School course on Wit in 16th century poetry. It's challenging!
May 20th 2017: Interesting poetry workshop given by Daljit Nagra in which we wrote about the Exotic.
May 9th 2017: Marvellous talk by Alison MacLeod at the British Library about her collection of stories 'All the Beloved Ghosts'. Also great afternoon at Tate Britain working on a story.
May 8th 2017: Poetry workshop with Agnes Meadows today. I wonder how it will go.
April 29th 2017: I have actually completed NaPoWriMo. Yay! A poem a day throughout April. It has been a tremendous, horrendous challenge. Many thanks to the Poetry School for their excellent prompts and to the other participants for their poems and encouragement. Now for sleep!
April 6th 2017: Good to know my story made to the final stages of The White Review competition and was, apparently, read by the team multiple times. It's encouraging news and decent of the editors to get in touch.
April 4th 2017: Two pieces of amazing news: I have a memoir long listed for the the New Wales Review competition and my novella commended. Excerpts from both will be published. Chuffed!
March 31st 2017: Great news! My poem is now up at the fantastic Woven Tale Press. I'm honoured. How thrilling!
March 28th 2017: I'm going to The London Magazine prize do this evening. I'm curious to see what the House of Commons terrace is like. I shall be wearing my lounge suit as requested!
March 21st 2017: Rather good news – I've had two poems accepted by New York literary magazine, 'Prelude', for their print edition. How exciting is that?
March 13th 2017: Excellent Loose Muse with reading by Isabel Rogers and Kim Moore. Kim was a trumpet teacher before doing poetry full time, and I have to say I felt an affinity with many of her poems. Brilliant!
February 12th 2017: Productive and fun poetry workshop run by the excellent Sue Wrinch in Winchester. It was great to talk about poems with people and listen to their amazing work.
February 11th 2017: Up to London today to visit the Zaha Hadid exhibition at the Serpentine Gallery with eldest daughter, Tilda. It was interesting, and apparently, created in collaboration with Google. I'm not exactly sure how that worked but the show was planned before her death and included many of her early drawings. Bought some unusual art books which will probably stir up some unusual writing, and ate way too much wholesome food.
February 2nd 2017: I've enrolled on a Poetry School course on the American Surreal. Great first week looking at the poems of Charles Simic and Thomas Lux. I managed to draft three poems which is a good start as far as I'm concerned. Lots of very interesting work to read from the other participants.
January 27th 2017: Great news! I've had a poem accepted by Woven Tale Press.
January 27th 2017: Claire Fuller's brilliant novel 'Swimming Lessons' is launched today and I'm off to the party in Winchester. I've read sections that she's workshopped at  Taverners but I can't wait to to read the whole book!
January 16th 2017: My story 'Five Parts' has been shortlisted for The London Magazine's short story competition. It's fantastic news and a great start to 2017.
December 10th 2016: Off to see Marina Warner today. She's giving a workshop and I'm one of the lucky participants and I am armed with my random tales and characters.
December 8th 2016: A fascinating talk in Winchester Museum entitled 'Stories in Public Spaces' courtesy of 10 Days. Learnt a lot of various and intriguing stuff.
November 19th 2016: Went to a masterclass with Michelle Roberts run by the Word Factory. Very interesting analysis of the short stories of Colette.
October 24th 2016: My piece, 'Three Girls Sing a Sutartine' is now up at the fantastic 3:AM Magazine, here.
October 10th 2016: Today I discovered I'd won 3rd place in the Magma/Poetry Festival Dear John Competition. What a lovely surprise! It's on the Magma website here.
October 9th 2016: Attended Helen Mort's workshop at Winchester Poetry Festival. Lots of great ideas and three new poems. She was brilliant and there were some amazing writers there!
October 8th 2016: Great sessions at Winchester Poetry Festival. What a buzz!
September 21st 2016: Chuffed or what? Just had a story accepted by 3:AM magazine.
August 31st 2016: Gosh! My poem and flash have made it to the Paragram shortlist.
August 22nd 2016: Good news! I have a poem and a flash long listed for the Paragram Paradox Prize. Wasn't expecting that!
August 6th 2016: Thrilled to have a poem, Madam Tulip, up at Visual Verse.
August 3rd 2016: The theory books are well on the way. Trouble is, I keep thinking of other stuff to include.
July 15th 2016: I've begun work on the new music theory books. It's a massive project, but I'm glad I've made a start. Been thinking about doing it for ages.
June 22nd 2016: Good news -one of the stories I wrote in yesterday's workshop will be online at FlashFlood Journal for NFFD on 25th June 1.40. Love a quick turnaround.
June 21st 2016: Attended an NFFD workshop run by Claire Fuller and Calum Kerr – so many interesting pieces emerged. Mine were particularly dystopian today, perhaps something to do with going straight from work.
June 11th 2016: Great to meet Susmita Bhattacharya, in real life! Had fun at Loose Muse, as usual, and it was fascinating to hear Anne-marie Fyffe and Antonia Honeywell.
May 19th 2016: I'm reading at Rough Diamonds writers' group at Lovitaly in Ringwood, New Forest. 15 minutes of stories and poetry. I'm excited and definitely looking forward to it! They were a great group of people and I'm glad to say it went really well. I throughly enjoyed myself! Thank you to Andrena for inviting me.
May 14th 2016: Off to London on Saturday for Jo Bell's workshop inspired by Stoic philosophy (Gosh!) at The Poetry School in Lambeth. Hoping to learn lots, and have fun fun fun. Maybe even write some poems on the train. Who knows?
April 23rd: The sonnet reading organised by Winchester Poetry Festival was brilliant! I loved reading the sonnet allocated to me, 81, and it was wonderful to hear so many voices. It has started me off reading them – not something I've ever thought of doing before. Great to see and chat to friends too.
April 22nd 2016: Tomorrow 154 people are reading Shakespeare's Sonnets all day at Winchester Discovery Centre. I'm reading Sonnet 81 – ' Or I shall live your epitaph to make,' I didn't choose it but I like it. I particularly like that it mentions 'breathers' and 'breathe'. I'm planning to arrive early and listen to as many as I can.
April 21st 2016: I'm going to Chichester to hear Jim Crace talk about his work. I might even say hello. (I did and he actually remembered me from the Arvon course)
April 18th 2016:An interesting session for me at Taverners Writers tonight, particularly concerning the language and deteriorating mental state of my character. Looking forward to edits!
April 12th 2016: The reading went well. Surprisingly so, people even said it. Helen Mort was great and also really nice. Thank you to @SueWrinch.
April 11th 2016: I have a reading slot tonight at Loose Muse. Excited, but more than slightly nervous. Fingers crossed.
April 5th 2016: Today is a poetry day, in so far as I'm going to concentrate on writing a poem or two depending how it rumbles. Loudly, I hope.
April 3rd 2016: I've written a few new sections of the novel and begun another edit. It's going well so far.
March 26th 2016: I have some time off at last and can begin writing and rewriting and writing some more, maybe even a bit of planning if I have time. Great! Can't wait.
March 14th 2016: Especially excellent Loose Muse, Winchester, tonight where Clare Fuller and Tania Hershman read and performed amazingly! I read my Sea Wind poem during the open mic. It seemed to go down ok – always a relief.
March 7th 2016: Sue Wrinch, poet and founder or Loose Muse, Winchester, has blogged beautifully about 'Pieces of Eight' here.
March 5th 2016: I visited Bampton in Oxfordshire today to see Lucy Ash's show, 'Pieces of Eight'. Fantastic paintings. It was quite overwhelming to see so many of my poems on display.
February 24 2016: Tweaking poems in every spare moment I can find ready for Lucy Ash's show, 'Pieces of Eight', at West Ox Arts Gallery opening on 6th March. Very excited to have my work displayed alongside some of Lucy's amazing paintings.
February 22nd 2016: My story 'The Laundry' is up at Spelk. Hurray! http://spelkfiction.com/2016/02/22/the-laundry/
January 27th 2016: Looking forward to the Word Factory workshop with Marina Warner next month. She's a great heroine of mine.
December 5th 2015: Good news – The Laundry – has been accepted by Spelk. It's a great magazine and I'm thrilled.
November 6th 2015: Looks like my trilogy will be accompanying Lucy Ash's triptych when it moves on – if I can figure out the text, fonts and layout – nightmare! More good news, though, Lucy has asked if I'd be interested in some poems in response to her next project on bells. How brilliant is that!
October 22nd 2015: Reading at Winchester Museum tonight and then on to the cathedral. Should be an interesting evening.
October 19th 2015: Great open mic sessions for 10 Days. Plenty of people turned up and wonderful guitar playing by Adrian Neville. Marvellous incidental music to my pieces. I don't know how he did that! Fantastic atmosphere. Good night out.
October 10th 2015: My story is installed in Winchester Cathedral facing Lucy Ash's paintings. It was interesting introducing all the writings to the cathedral guides. So much easier to talk about other people's work.
September 8th 2015: A good meeting last night with the 10 Days writers. And at last the pieces that will be displayed  in Winchester Museum, Cathedral and Discovery Centre have been picked. It's very exciting.
August 27th 2015: Off to meet artist, Consuelo Simpson, this afternoon. Looking forward to hearing about her work and seeing it.
August 26th 2015: Great to see my interview with amazing writer Elaine Chiew is up on the Unthank website here.
August 14th 2015: This week I've set myself the challenge of writing a new flash story everyday. It's been difficult because I've been busy, find I've forgotten to do it and have had to make myself stay up very late to write. I'm still fired up enough to keep going but don't know for how long I can keep it up. I don't know if I'll become empty of ideas.
August 7th 2015: For the last couple of weeks, I've been working on a new series of woodwind duet books. Several are available on Amazon. In fact, several have already been sold on Amazon. More info on the Wild Woodwind website.
August 6th 2015: It's been fun interviewing Barney Walsh about his story 'My Lobotomy'. It's up and available read here.
July 29th 2015: I've had an interesting time being interviewed by Elaine Chiew about my story in Unthology 7. It's on the Unthank blog here.
July 22nd 2015: Started to plan my pieces for 10Days 2015. Only 200 words per piece. But that's the problem.
July 19th 2015: Back from Venice and the Biennale was amazing! So much fascinating art and interesting ideas. Lots to think about.
June 25th 2015: It was exciting to meet many of the writers and hear them read at the Unthology 7 launch in Norwich: Gary Budden, Elaine Chiew, Dan Powell, Adrian Cross, Debz Hobbs-Wyatt, Elizabeth Baines and Barney Walsh (that's the order they appear in the book) and Gordon Collins from Unthology 6. A huge thank you to Ashley Stokes. It was such fun and really interesting. I did so much in Norwich, which is a lively place, I feel like I've been away for a month even though it was just two nights.
June 20th 2015: Went to the London Short Story Festival today to glean tips and inspiration. Magnificent readings by Roelof Bakker, Charlie Hill and Ruby Cowling from Unthology 7. Whipped up the courage to say hello to a few people. That table in the cafe was a good idea because people just arrived, sat, sipped their tea and chatted about stories and writing.
June 20th 2015: Rather surprised, and thrilled to see my story displayed on the London Sinfonietta's Facebook timeline. How cool is that?
June 19th 2015: Visited the Winchester Writers Festival to hear Julian Stannard and Carole Burns read and also to meet up with folk. Is it true about that nude reading in Paris?
June 17th 2015: It looks as if the panel at 10 Days Chalk, a collaborative arts project, has accepted our proposal (Taverners' Writers) to become involved. Very exciting indeed! I'm really looking forward to the collaborative aspects as well as the writing. It's great to be part of such a creative group of people.
June 17th 2015: I just heard that my story 'Flute Player' is going to be included in the 'Flashflood Journal' anthology. Great news! That came out of the blue.
June 13th 2015: I've just contributed a short piece -'Girl in the Chapel' – to an interesting arts project organised by Co-Curate and in association with the London Sinfonietta and Kingston University. It was centred on the Peckham Asylum Chapel. I went to an exhibition there once, at least I think it's the same place.  This project is called 'Beauty in Imperfection' and I've pasted my contribution here – I'm not sure if it will stay up or what will happen, although apparently it will be presented in some form along with other contributions at a concert in the chapel. It's a pity I can't go but it was interesting to write. I loved the snippet of cello music that was the starting point.
June 10th 2015: It's just a couple of weeks until the launch of Unthology 7 which includes my story 'The Harp and the Thorn Tree'. I'm thrilled that mine is to be included amongst so many brilliant stories and wonderful writers. I'm thinking about going up to Norwich for the launch. I've never been to Norwich.
April 19th 2015: Just returned from Berlin, a fascinating city. More on this later but I listened to lots of live music, read several Berlin-based stories and wrote. I even clapped eyes on Daniel Barenboim!
April 6th 2015: Excited that my review of Simon Van Booy's short story collection 'Love Begins in Winter' has been accepted by Thresholds and is now online.
March 25th 2015: My review of Schulz's 'Street of Crocodiles' is up at Over the Red Line. Excellent!
March 9th 2015: I read at Loose Muse again. It seemed to go ok. Loved the poetry of Christine Webb, and hearing more about Claire Fuller's novel. Great to meet old friends and make new ones.
February 26th 2015: I had a fab time at the launch of Claire Fuller's 'Our Endless Numbered Days' – cake and champagne is always good! Vibrant atmosphere too. Can't wait to read the book, it's had a amazing reviews.
February 10th 2015: I read at Loose Muse, Winchester last night. It was slightly nerve-wracking but fun and the first to be held in Winchester. It's going to be a monthly event, so if you're in the area…
December 22nd 2014: Just returned from Paris. It was a brilliant trip especially at this time of year and I read some Paris-based stories, wrote quite a lot and listened to the wonderful organ at Notre-dame.
October 2014: Just returned from pretty fantastic course led by Jim Crace and Susan Eldurkin in Yorkshire. Lots to think about.
July 12th 2014: Oh yes. The Red Line have asked me to write review of Schulz's 'Street of Crocodiles'. I'll have fun doing that!
June 7th 2014: Exciting news – I heard today that one of my stories has been accepted by Unthank Books and will be included in the anthology. Hooray!
May 22nd 2014: Off to the book launch of Juliet West's novel 'Before the Fall" – really looking forward to it. To be held at The Proud Archivist in London. Should be fun! (It was great fun! And lovely to see some familiar faces too)
April 15th 2014: Had an email last night to say, on the strength of my novel excerpt, I've been awarded an SLS Fellowship to attend one of their seminars either in Lithuania or Kenya. Lithuania sounds fascinating!
April 10th 2014: Looks like I have a flash story on the Fish longlist. Yay!
March 29th 2014: Fun and fabulous masterclass with Joe Dunthorne at the Word Factory today and I chatted to A.S Byatt! Really inspiring!
March 28th 2014: Good news, Roshi Fernando has picked Minute Music as a runner-up in the Writers & Artists Competition. The story is on their website here.
March 21st 2014: Wooo! I have a story, Minute Music, on the Writers & Artists shortlist. It's in the top ten from 3,000 entries!
March 14th 2014: Hurray! My story, Volare, has made it on to the Ink Tears shortlist. What a lovely surprise.
March 7th 2014: Great News! I have two stories on the Ink Tears long list. I wonder if they'll make the shortlist.
February 27th 2014: 'Love and Glitter' is live at the stunning Synaesthesia Magazine, here. Along with an interview and thoughts from the judge, Adam Marek.
February 9th 2014: Great news, my story 'Love and Glitter' has won the Synaesthesia competition. Wonderful!
November  9th 2013: Today, it's Bournemouth and a memoir writing course with Della Galton. I wonder what it'll be like.
October 19th 2013: Off to Bristol today for the Bristol Prize anthology launch and award event. How exciting!
October 14th 2013: Yeeha! My novel, 'The Cherrywood Box' is a finalist in the Eludia Awards, an American contest. I had to submit the complete manuscript. What a lot of words they must have read.
October 12th 2013: Yay! My memoir has been promoted to the Lightship Competition's shortlist, so now it's in the top ten. How amazing is that?
September 30th 2013: Whoopee! My story 'Volare' is now live at the stunning Synaesthesia Magazine. Fantastic news. I'm thrilled.
September 26th 2013: Wow! What fun! I rustled myself up and read at my first Flash Slam at the Latest Bar in Brighton. Met some lovely people and had wonderful time. What  great experience!
September 24th 2013: Well, well, well; The White Review and artist, Lawrence Lek, have included my work, 'The Mount' in a collaborative collection entitled 'Pyramid Schemes'. Very exciting.
September 18th 2013: Hooray! My story 'Volare' has been accepted by the brilliant Synaesthesia Magazine for their 'Cities' issue. Can't wait to read the other stories.
September 9th 2013: Great news! I have a memoir longlisted in the Lightship Competition. It's in the top 30. I wonder if it will go any further.
September 6th 2013: Yay! My story is now live at the fabulous and jam-packed Lakeview Journal here. Along with loads of dazzling stories to read.
August 5th 2013: Great news, my story is now live at the rather amazing .Cent magazine http://digital.centmagazine.co.uk/conn-pre-war-sax/#0
July 31st 2013: Well, well, well, my story made it onto the Bristol Prize shortlist and will be published in the anthology later this year. Now that's good news.
July 18th 2013: I have a story on the Bristol Prize long list – great stuff! There are forty stories on the list; I wonder if it'll make it through to the next round.
June 19th 2013: Wonderful! My story, 'Elevator' has been accepted by the marvellous FlashFloods and will go up at around 8pm on 22nd June – that's National Flash Fiction Day. Looking forward to it!
June 17th 2013: Yo ho ho! 'Conn Pre-War Sax in the Window of Cash Converters' has been chosen by .Cent to be published in their 'Cornucopia' issue. Brilliant news!
June 15th 2013: 'Perfectly Black Sky' is in 'Scraps' the NFFD2013 Anthology and is available on Kindle. Wow! I've got mine. A wonderful collection of stories.
June 11th 2013: 'Gloves of Gdańsk' is up at Kings Cross Station, Northern Line, Platfom 8, Southbound, or so I'm told. Surreal or what? I'm hoping Mima can get down there and take a picture of it – then I'll have proof. She dipped out yesterday because I told her at rush hour. Could be that the rain will put her off today but it's not far from the Royal Academy so I'm still hopeful.
June 5th 2013: Gloves of Gdańsk is online at Litro and at the Polish Cultural Institute site. Wheyhey! Two in one!
June 3rd 2013: Well I never, my story 'Gloves of Gdańsk' has won the Litro Poland/Bruno Schulz competition.
May 31st 2013: My bassoon story 'Perfectly Black Sky' has been accepted for inclusion in the NFFD 2013 Anthology. Wow! That's an honour.
May 19th 2013: 'The Cellist and the Wolves' is now live at the Lampeter Review. Jolly good show!
April 17th 2013: Well, well, well, I have a Flash – 'Room of the Dead' – going up in the brilliant Flashfloods Journal on Friday morning. I can't wait to read all the others springing up throughout the day. It should be fun!
April 3rd 2013: Hurray! The fabulous Vine Leaves Literary Journal are going to publish my vignette 'Balancing on Ladders' later this month.
March 1st 2013: Great news!! The amazing people at Liars' League have accepted my novel extract, 'The Glorious Dolores'. It's to be performed on March 12th in London. I wonder what it will sound like!
February 27th 2013: I have a story on the Fish longlist which is good. Oddly, it is listed under 'Bob' Oosthuizen presumably because the online submission manager retained information from my memoir submission, which was about Bob, last year. It caught me out at first because they list the first names alphabetically and of course there was no mention of the story under A for Amanda. The list is long. They had 1600 entries. A lot of reading for the Fish staff.
February 26th 2013: More good news! Bare Hands Poetry have accepted my poem, 'The Coat', for publication in Issue 14 here: http://barehandsfourteen.tumblr.com/#/44065598750 I always thought the poem had legs, and I was proved right because it found a home on its first foray into the world. Bare Hands publish some marvellous work so I'm absolutely thrilled they thought it worth publishing. Wonderful!
February 12th 2013: Hurray! The Lampeter Review are going to publish my story, 'The Cellist and the Wolves', in their Spring issue. The story is about a woman who is doing everything in her power to survive a predatory world. It is great news. It's a wonderful magazine and I'm really glad this story is with them.
December 10th 2012: My story 'A Winding Silver Path' is live at Literary Mama – fantastic. I'm so pleased this one has found a reader. It's a story about a family's relationship with Alzheimer's and has particular resonance for me because my own mother had Alzheimer's and it was not easy to write. If you would like to read it, it is here: http://www.literarymama.com/fiction/archives/2012/12/a-winding-silver-path.html
November 27th 2012: Great news, Yellow Room have given my story, 'Sleeping with Bees', second place in their 1500 word Autumn Short Story Competition and some hard cash which is always good. Sophie Duffy, the judge, said the story was very well written with an odd ending. Yes it was a bit odd, I suppose. Anyway, they're going to put it up on the website soon.
October 30th 2012: Carve Magazine sent me an interesting rejection for 'Rot'. Apparently the story was well-received by their reading committee and they have given me a useful insight into the story which I will definitely use. They also suggested resubmitting. So that has to be good.
October 23rd 2012: Champagne all round! My story 'A Girl and Her Skin' has found a home with the exciting Female First. Check it out here: https://www.femalefirst.co.uk/books/Amanda+Oosthuizen-262888.html
September 26th 2012: I've discovered that my novel 'The Cherrywood Box' has been 'highly'commended' in the Yeovil Prize. Great news! I made it into the top six.
August 14th 2012: I'm thrilled that my story 'A Winding Silver Path' is going to be published by Literary Mama. It's a great website devoted to work by mothers. I've been working on this story for several years now and I'm glad it has found a good home. The story should be live in December.
July 28th 2012: Great news! I returned from holiday to find a letter waiting. My novel, The Cherrywood Box, has been shortlisted for the Yeovil Literary Prize. More news on this later in the summer.
July 23rd 2012: I'm so thrilled that 'Literary Mama' has shown interest in my story 'A Winding Silver Path'. A few edits to do and I hope it will be up on their website for all to read.
July 12th 2012: The brilliant 'Thresholds' site is interested in my article on Ludmilla Petruveskaya and are planning publication in the early Autumn. Hurray!
May 25 2012: I am delighted to discover that my story 'Cliff Edge' has been shortlisted for the 2012 Mslexia Short Story Prize out of over 2,000 entries. That's a lot of stories to read. Any way it made it through to Tessa Hadley and we'll see what she makes of it.
May 14th 2012: My story 'The Flute Player' will be appearing on the Flashfloods website http://flashfloodjournal.blogspot.co.uk/at 7pm on 16th May in celebration of National Flash Fiction Day! Selected stories will be making their appearance throughout the day. What a great idea!
April 28th 2012: I have two tiny pieces of flash fiction on the Flashpoints blog here http://nffdflashpoints.blogspot.co.uk/#!/2012/04/blues-by-amanda-oosthuizen-flashpoint.html and here http://nffdflashpoints.blogspot.co.uk/#!/2012/04/mad-and-hate-filled-lover-by-amanda.html The Flashpoints project involves writing a site-specific piece, photographing it and leaving it in situe and anyone can contribute. It's part of the build up to National Flash Fiction Day in May. I wrote these on a dog walk. Great fun!
April 6th 2012: I am amazed to discover that that Bob's memoir 'Boystown S.A.' has been long-listed for the Fish Memoir Prize. Not bad for a last minute writing escapade that took us a weekend to record and transcribe. Next time we try this sort of thing, we'll have to think a little bit more about structure before starting. I think.
March 21st 2012: I am thrilled that Cigale Literary Magazine have published my story 'The Chair' in their debut issue and it can be read here: http://cigalelitmag.com/oosthuizen—chair.html Enjoy!
March 16th 2012: I've posted my story for the NYCMidnight short story competition on the forum for comments. In fact they come here to read it but that's by the by. I'm not sure that my CEO is obvious enough. I am sure that I tried to do too much in a very small word count.  Someone cleverly compared the reading process to stepping stones and in 'Sleeping with Bees', the stones may well be placed too far apart.
March 12th 2012: My article on Yiyun Li is up on the very marvellous Thresholds site here: http://blogs.chi.ac.uk/shortstoryforum/?p=8849 The site is brilliant and has lots of  interesting short story related stuff including articles, competitions, podcasts and calls for submission etc etc etc.
March 11th 2012: After freezing up on Friday, I managed to write the story for the NYCMidnight competition on Saturday really quickly and had a good draft by evening. It had to be 1500 words which wasn't enough.  I edited and tinkered with words and finally submitted 'Sleeping with Bees' on Sunday before bedtime. Although the story is not a genre horror story and I imagine it's too obtuse to be successful in the contest, I'm quite certain it's interesting, although depressing. That's not a good reaction to a story. Horror is not supposed to be depressing, it should be chilling. I'll post it on the forum and see how people react. But that's my gut feeling. I'll also post it on this site. Once I submitted, I realised that the title is misleading, Actually sleeping with bees would make a fantastic horror story but my character finds comfort in sleeping with the little buzzers. A missed opportunity perhaps and I reckon people may have expectations I had not intended. Ooops!
March 9th 2012: It would seem that I have got through to the second round of the NYCMidnight Short Story Contest. I have discovered that my writing assignment is to be Horror (genre) A Trial (topic) A CEO (character). I must write 1500 words and enter it before midnight Sunday which is 5am Monday UK time. I set my alarm and found this out at 5am this morning and then went back to sleep. Since it has been an extremely busy teaching day, I have gradually worked myself up into a creative freeze. I've never written a horror story in my life, not on purpose anyway. I can't imagine I'll be writing about creepy spiders or massacres. Tonight I plan to jot down ideas and research anything I might need. At least I'm managing to rustle up a very dark mood in which to write.
March 7th 2012: I have just had an email from Richard Beard offering me a place on the National Academy of Writers course. It seems that it starts on April 4th which isn't very long to go, with an introductory session on March 28th. I wonder how many people are on the course.
March 1st 2012: I am really pleased that Cigale Literary Magazine are going to publish my story 'The Chair' in their debut issue out later this month. They said they wanted outward looking work and that it certainly is.  It's a story I'm happy with although rather involved for the number of words. I've cut it quite a lot and I must say it's more lucid the way it is now.  It will be really interesting to see what the rest of the magazine is like. When it's out I will post a link to the story here.
Feb 29th 2012: I have several items of news. Two good and all surprising. My story 'Three Dark Steps and the Parrot' is to be published in the magical and marvellous Medulla Review. I'm very pleased. It is a tricky, surreal story that I thought would be difficult to place. It just goes to show, you never can tell. The Medulla Review is the perfect home for it focusing as it does on stories and poetry of a fantastic or surreal kind. I will place a link here to the website when the story is live, which should be tomorrow.  Here it is: http://themedullareview.com/Amanda_Oosthuizen.html
Thresholds is going to publish my article on Yiyun Li, I'm happy to say. They needed a few quotes which I have added now. I should imagine they are rather busy at the moment with their Features Competition.
The other surprise is that the Fish Memoir Contest had 990 entries! That is huge! How ever will they manage to read all those? Our entry was a rush job, written over a weekend so I don't imagine it will survive the first cull but never mind, I'm glad we got started on the project. I hope we write more.
I am awaiting the results of the NYC first round. From the feedback  have been getting on 'From Cliff Edge to Sunset', I am in with a good chance of getting through to the next round. The results come out next Thursday. The next round involves writing a 1500 word story in three days beginning next Friday. I'll be at work so it's not going to be easy. I'll need to get in some early nights in preparation. If I get up early on Friday when they give out the assignments, I'll have the working day to brood on it. I can then spend the evening researching, write in the night and all through Saturday and edit on Sunday and spend the rest of the week in recovery. I will have to make sure that I know the submision time in the US otherwise I'll be well scuppered.