New Welsh Review Successes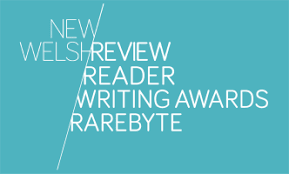 Well, my novella 'Carving Strangers' set in 1950s South Africa, and the memoir I wrote about Bob's childhood in South Africa, have had success in the New Welsh Review awards. It has come as a surprise, especially the novella. The list is here.
In the article, my novella, which was commended, is given a special mention by New Welsh Review editor, Gwen Davies, for the 'quality and flow of its prose' which is very nice indeed.
The memoir was highly commended so all in all great news and extracts from both will be published at some point. It's a pity we couldn't make it to the event in Aberystwyth. I haven't been back there in years but I have great memories of stormy nights, and there were many, and of the sea crashing against my first floor window. Frightening and thrilling at the same time.