My story in NFFD2013 Anthology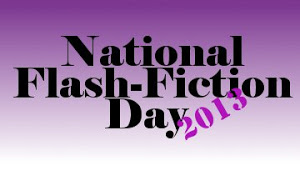 Hurray! Fantastic news; my story, 'Perfectly Black Sky', is going to be published in the National Flash Fiction Day 2013 Anthology.
The brief was to write an Arts-related story. 2013 is the centenary of the first (notorious) performance of Stravinsky's 'Rite of Spring', my favourite piece of music. In fact the centenary was last week. My story 'Perfectly Black Sky' concerns the marvellous solo that begins the Rite.
It will be published as ebook, on kindle and in print. Big thanks to NFFD. Yay! I'm tickled pink…again.