Liars' League perform my story
Blimey, another piece of surprisingly good news – Liars' League have accepted my story, 'The Glorious Dolores'. It's scheduled to be performed in London on March 12th for an evening themed on 'Song and Dance'. For info about Liars' League look here: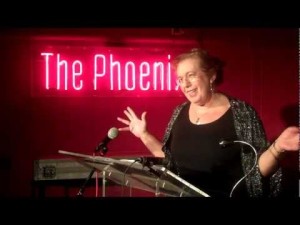 'The Glorious Dolores' is an extract from my novel adapted to stand alone as a story. I'm so thrilled. I have only once before had a story read by an actor. It was a long time ago, I'm afraid I can't even remember his name, but it was part of a writing workshop run by Forest Arts in New Milton. It was an amazing experience to hear how he read my words. I was dumbstruck. Truly. You can listen to Carrie Cohen read 'The Glorious Dolores' here.
I hade a great time at the Liars' League event. It's tremendous fun. Carrie Cohen did an amazing job reading 'The Glorious Dolores'. You can watch her here.
Enjoy!