Let's Play More Flute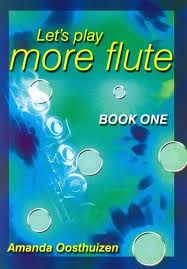 Let's Play More Flute Book 1 is an exciting method of learning to play the flute's second octave. Its approach makes music reading easy, natural and fun. There are scale games, plenty of carefully chosen pieces, improvising activities, duets and music theory puzzles. Never a dull moment!
Let's Play More Flute Book 2 provides a painless introduction to the awkward fingerings of the third octave of the flute. With more tunes and pieces, simple extended techniques, composing and improvising activities, puzzles, duets and games, the young flautist can develop musicianship whilst having lots of fun. It is also provides a lively way to explore scales and improve sightreading skills.